This speciality consists of machining a workpiece using a lathe. The workpiece is fixed in the lathe chuck in order to make it rotate and then to approach a cutting tool. The combination of these two movements allows material to be removed in the form of chips. The tools are manufactured according to the desired shapes.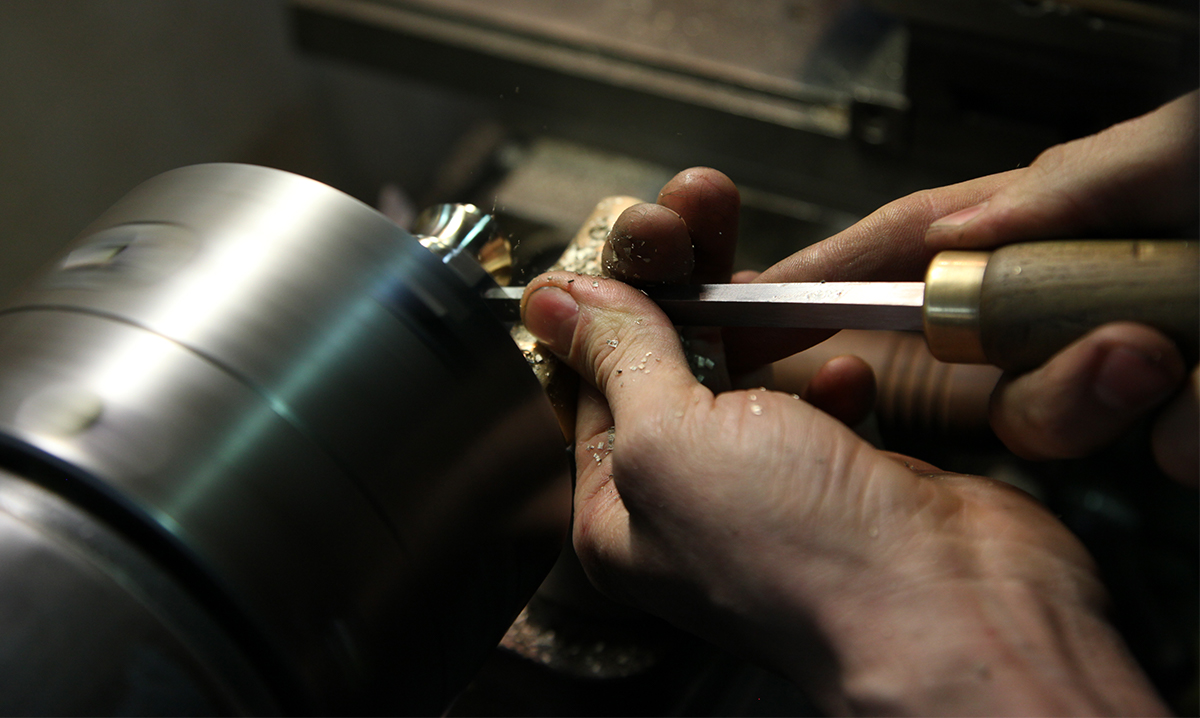 With this technique, the turner can :
Blanching the piece: remove the foundry skin.
Shaping: restoring the deformed part to its cylindrical or conical shape.
Enclave: to fit two pieces into each other to keep them in alignment.
Crimp: the action of pushing the metal of one part onto another in order to make them both integral.
Moulding: to create a decorative frieze on the surface of the piece using a tool called a moulding wheel.
On the lathe, parts are shaped by removing material and moving the tool over the part. This makes it possible to make the castings smoother and brighter.